【TEMPUR Classroom - Want to sleep better? Here's what we can do!】
After watching the last TEMPUR Science Class episode, we now know that ""pressure"" is the reason for poor sleep quality! Want a comfortable and stress relieving night?
TEMPUR is the only pressure-relieving mattress and pillow brand certified by NASA. Our exclusive patented technology can help relax and unwind every night! Want to know how TEMPUR can help? 
Take a look at the video right now!
More Relaxing Sleep Tips: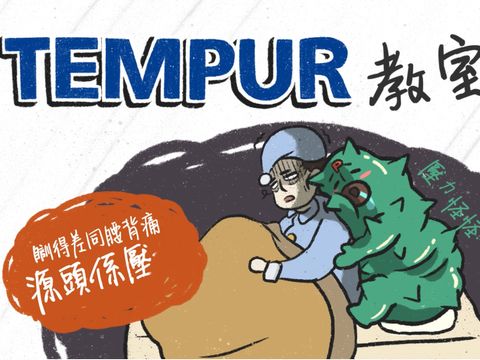 【Can we trust the test report? TEMPUR® Pillow is not worth to buy?】
More than 90% users agree with TEMPUR Pillow is the "Most comfortable pillow". Then, why the test report cannot reflect the customers' feel?
Find out test report's blind spots here:
^According to ipsos hk's interview with 151 TEMPUR® Pillow in 2017